When it comes to food and dining, we're pretty spoilt for choice here in Auckland. Whether you have a taste for the finer things in life or love some good old-fashioned comfort food, there's always something to cater to your cravings. But with so many choices, it begs the question, what's the best restaurant in Auckland?
Well, just about everyone's got an opinion on that! So, grab your appetite and explore our top picks for the best dinner places in Auckland.
1. Mr Hao
From the streets of Shanghai, Mr Hao struts onto Dom Road, offering an authentic Chinese barbeque experience. Mr Hao provides a variety of snacky items and shares platters, catered to those looking for an after-dinner bite and a few choice beers to wash it down with.
The numbing chicken is a must-order here. Served swimming in Sichuan pepper and plenty of chillies, these nibbles will have you sweating through your shirt while claiming how much you love spicy food. There's also a range of skewers, grilled seafood, and a hulking mud crab dish, offering something a bit different from Auckland's usual smattering of Japanese and Korean cuisine.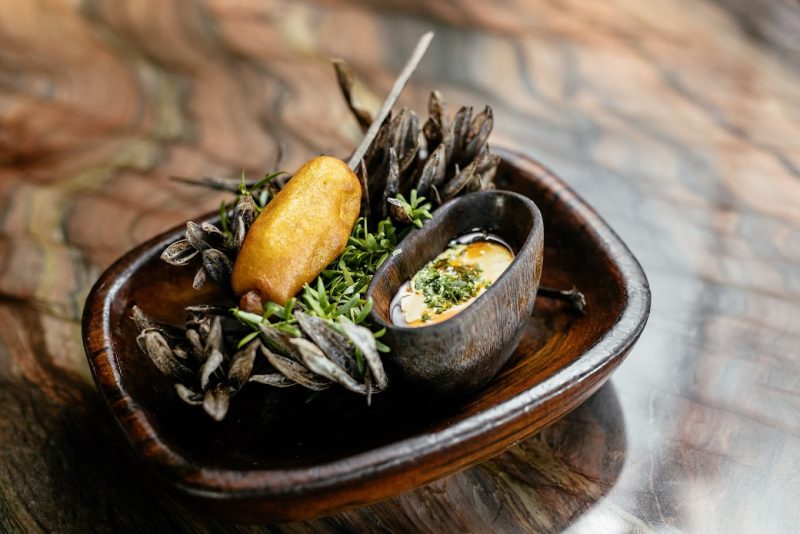 2. Ahi
In a city where seemingly every restaurant can transport you to a different corner of the world, Ahi represents a homecoming of sorts. Award-winning chef Ben Bayly and his team at Ahi are translating traditional Maori cooking techniques and indigenous ingredients into stunning dishes that truly represent New Zealand on a plate.
Inside, Ahi is a stylish exploration of native timbers and stone, as much a showcase of Aotearoa's natural elements as the menu itself. At the centre of the room is an open kitchen with an impressive open fire at its core (Ahi translates to fire in Te Reo). Diners can either sit along the chef's counter and watch the magic unfold or in the main room, where views cascade onto the Hauraki Gulf.
We were always told not to fill up on snacks before dinner, but at Ahi, that's exactly what we recommend. The snacks are where Ahi's vision of indigenous-leaning modern cuisine comes to life in bite-sized goodness. Expect Te Matuku oysters crowned in pear ice and Paua cooked in the style of a hangi with kahawai and peppery kawakawa. But no trip to Ahi is complete without trying the scampi, reimagined as a corndog and severed with an equally American sauce similar to the In-N-Out secret sauce.
3. Tempero
Standing out among a crowd of Asian-inspired restaurants down K Road is one of the best restaurants in Auckland: Tempero. Infused with Latin fun and flare, this Brazilian-inspired restaurant combines the casual, approachable ambience of a bistro with high-quality Latin food that is rare across Auckland.
Tempero has adopted a nose-to-tail approach to cooking, ensuring as much of the animal is as possible, and boy, do they use it well! You can't get away without trying the p o de queijo, a little Brazilian cheese bread perfect for sharing. For something a little heartier, go for the fish moqueca, a traditional Brazilian stew served with rice and farofa with banana.
While all these dishes are packed with intricate and most likely new flavours, the menu has a sense of familiarity. Each dish is flavoursome but inherently simple, something you may find in any family kitchen throughout Central and South America.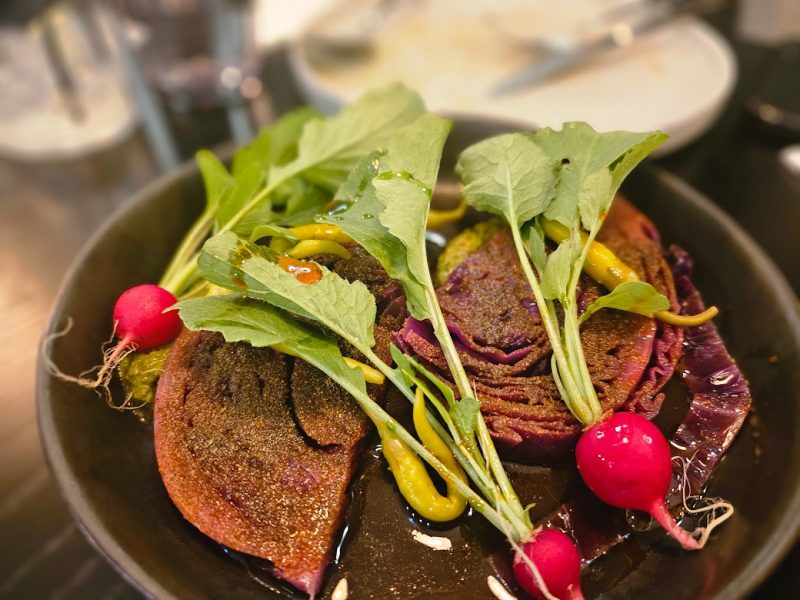 4. Kol
Kol is heating up the debate for the best restaurant in Auckland with its fiery take on Indian cuisine. By fiery, we mean that literally! Kol's menu takes inspiration from the Indian chula, an old form of cooking with firewood over a mud or clay stove.
A far cry from your bog-standard lunch special with garlic naan, Kol's menu is home to a range of playful dishes that showcase local produce with an Indian spin, shaking up what you expect from Indian cuisine.
Nothing exemplifies this merging of cultures more than Kol's oyster dish. Te Matuku oysters from Waiheke Island are roasted in ghee and green garlic butter from a tasty morsel that brings flavours from across the globe together on a plate.
5. East Restaurant
Vegans, vegetarians, and omnivores from all over will experience a new side of plant-based eating at East. High-impact taste and low environmental impact is the driving force behind this new plant-based eatery.
As the name East alludes to, this menu spans the whole continent of Asia. You'll spot China's Peking Duck replaced with Peking Jackfruit, an Indonesian Gado Gado Salad, and a Thai Yellow curry, to name a few.
When dining at East, we highly recommend taking a trip to China and trying the Dan Dan Noodles. This dish has all the creamy, oily goodness you'd expect from the pork-fat-rich original but uses an ingenious mushroom mince instead. We don't know how they've done it, but boy, are we glad they did.
Experience for Yourself what Auckland Food Scene has to Offer
While these may be our lifestyle blog's picks for the best restaurants in Auckland, they might not be yours! Half the fun is finding out for yourself what exactly is out there. So, let your cravings guide you and get out there and discover some of the best dinner places in town!